Thousands of people around the world love Flexo but we're not content to stay where we are. The Flexo development team are continuing to reinvent the way we play with construction bricks and we have a new Kickstarter campaign launching soon so you can help us bring some new products to fruition.
We'll be updating this page regularly with the latest info, but if you want to be ahead of the pack then subscribe to our regular updates. Who knows, you might even get a special deal or two!
Watch the Kickstarter launch video:
We've just launched our second Kickstarter Campaign!
We're loving our new triangular brick – there's going to be oodles of designs you can use these beauties for. They'll literally fill a gap in many of your multidimensional Flexo creations and we think the starfish looks super cute.
What other products are coming to market I hear you ask? Well, we're introducing:
eight new brick colours: available in a Neutrals range and a Brights range.
two new brick shapes:
– the world's first equilateral triangle brick (as mentioned above)
– a round 2×2 brick with axle hole
glow in the dark tendons!
There are five pledge levels each with their own unique and exciting assortment of bricks, tools and tendons. Get in quick as the early-bird and limited edition options will go fast!
And this is where you can make a real difference. Your faithfulness and loyal support to the cause will help the Flexo team deliver these and other exciting new products in the future, so check it out and get behind the campaign now.
We can't wait to hear what you think. Watch out for specific product updates later this week!
Happy Flexo building!
Back us now!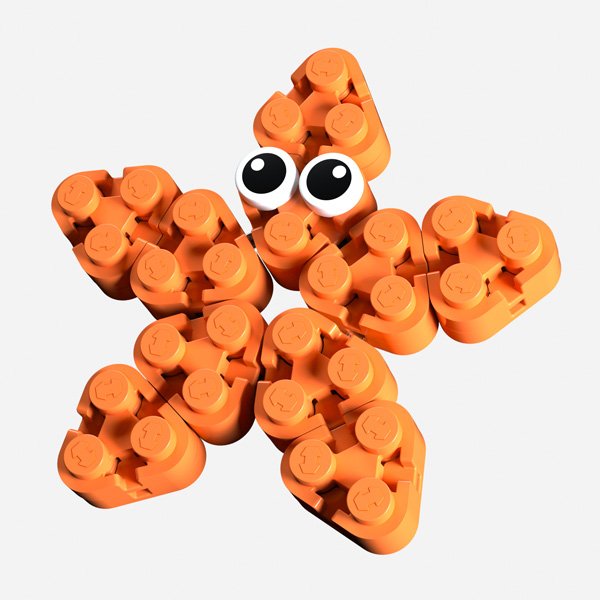 A cute starfish made from the new Flexo Triangle brick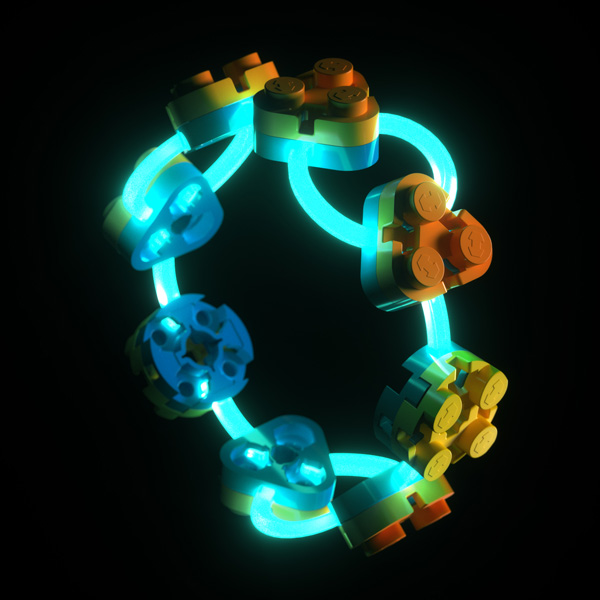 Flexo bracelet with circular and triangular bricks and glow in the dark tendons
---
How does Kickstarter work?
Kickstarter is a funding platform for creative projects. Everything from films, games, and music to art, design, and technology. Kickstarter is full of ambitious, innovative, and imaginative ideas that are brought to life through the direct support of others.
Everything on Kickstarter must be a project with a clear goal, like making an album, a book, or a work of art. A project will eventually be completed, and something will be produced by it.
A project is a finite work with a clear goal that you'd like to bring to life. Think albums, books, or films.
The funding goal is the amount of money that a creator needs to complete their project.
Funding on Kickstarter is all-or-nothing. No one will be charged for a pledge towards a project unless it reaches its funding goal. This way, creators always have the budget they scoped out before moving forward.
SOURCE: https://www.kickstarter.com/help/faq/kickstarter+basics
Find Out More
Subscribe today to be the first to know about the latest innovations from Flexo: